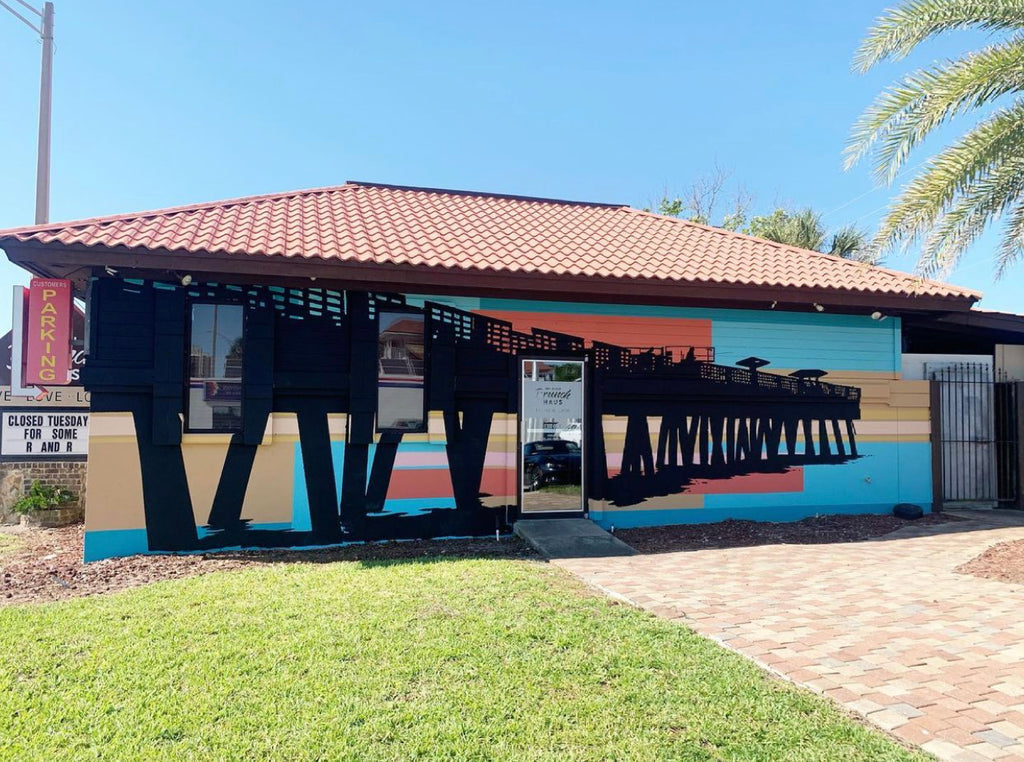 If you're local to the Jacksonville Beaches area or to Northeast Florida in general, chances are you've been to the infamous Jax Beach Brunch Haus or have at least heard of it. Ya know, the place where every bottle of champagne comes with a personal opera show, and just a regular breakfast turns into a mini concert series?
Yep, that's the spot of Philip Walker's latest mural!
Not only did Philip create an amazing piece of art outside the building, but you can also find a curated collection of his pieces for sale inside while you dine.
But getting back to the mural, the team has been frequenting this amazing gem of a restaurant for years,  and are great friends with owner Dan Altman and General Manager Tommy Walker. 


It was an easy task working with Dan to make his vision come to life - and from concept to creation the Jacksonville Beach Pier slowly appeared as if it's bursting from the colors of a glorious sunrise backdrop. 


As usual, Philip incorporated his signature style of subtraction and created a silhouette image against his technicolor-esque background. 

His wife, Elizabeth, and I were ready at the drop of a hat to help with this mural, priming, taping off sections, and painting under Philips direction. 

They really mean it when they say breakfast is the most important meal of the day, and we all enjoyed filling up on delicious coffee and brunch as much as we did working on this fun project. 
We'd like to thank Dan for trusting us with this, and to the awesome staff and patrons for their support and enthusiasm!